FAQ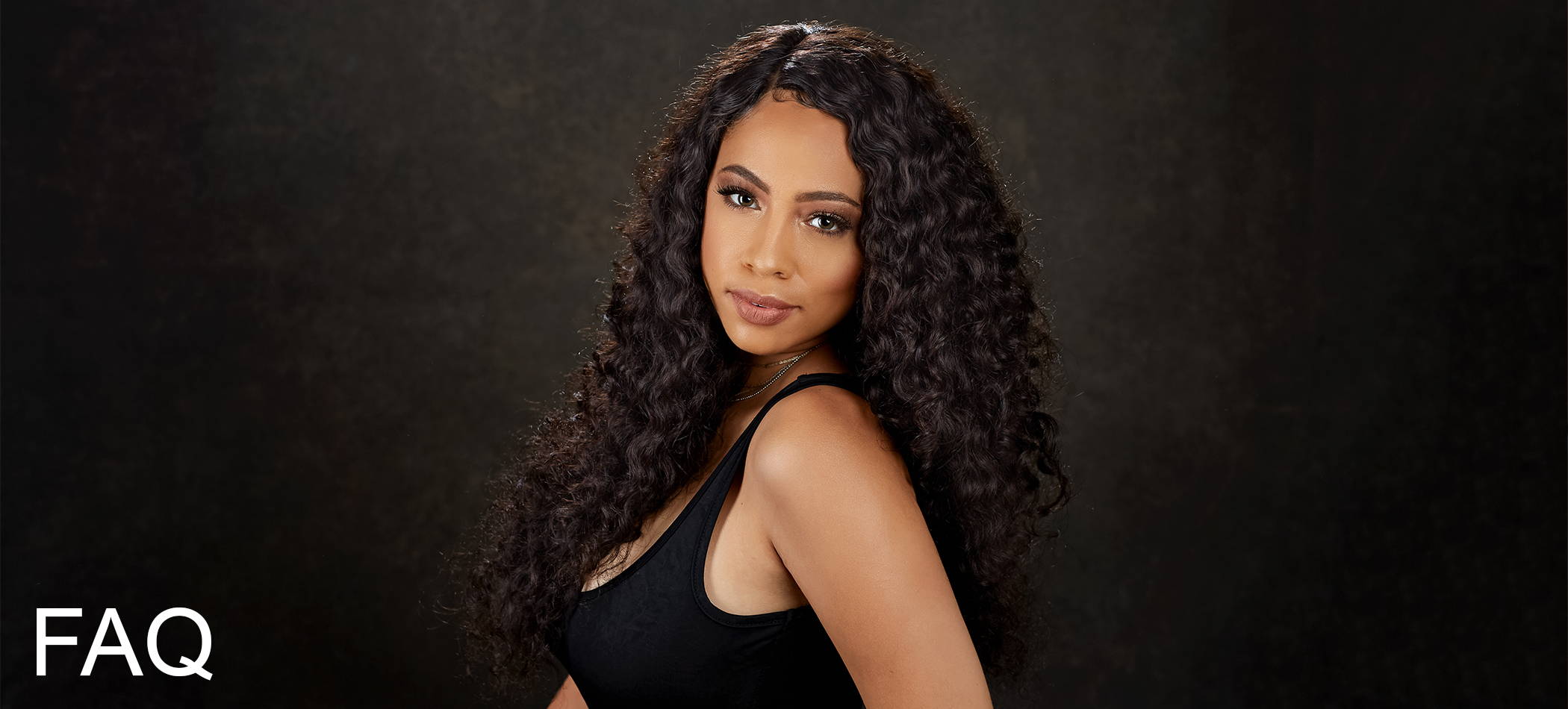 What type of hair does Lustful Hair specialize in?
Our Lustful Hair is the highest quality of unprocessed, natural, virgin human hair. Also known as RAW hair. It is 100% human hair that is free from chemicals and not mixed with synthetic fibers. We specialize in Indian human hair because it is the strongest, healthiest, and most beautiful of all hair types. Also, it comes in many different textures and wave patterns, making it very versatile for all different hairstyles.
How is Lustful Hair sold?
It is sold by the bundle, which weigh 3.5 Ounces.
How Many ounces should I order?
The general rule of thumb is that 7 to 10 ounces are needed for a full head of hair. However, for longer lengths – more ounces are needed to make sure the hair will look full and voluminous. Here are our recommendations:
For lengths between 10"- 16", we recommend 6 to 8 oz.
For lengths between 18"- 22", we recommend 8 to 10 oz.
For lengths 24" and longer, we recommend 10 oz or more.
What colors does Lustful Hair come in?
Our hair comes in different shades of natural blacks and natural browns, ranging from a 1b to a 4.
Can I color my Lustful Hair?
Absolutely! Because it is 100% unprocessed human hair – it can be colored and/or bleached to any level desired. However, when coloring your hair, we recommend that you consult with a professional hair colorist.  
Does Lustful Hair Shed?
Our wefts are the best on the market and are triple reinforced. However, any hair that has been sewn onto a weft is bound to experience some slight shedding. To avoid excess shedding, we recommend your stylist do two things when weaving it:
Apply weft sealer at each end of the cut weft, this is where most shedding comes from.
Sew around the weft and not through the weft. This will avoid the weft from loosening and ensure a tight, secure and shed-free weft.
Can I swim with my Lustful Hair?
Yes. We recommend wetting your hair with water and lathering your hair with conditioner (leave-in or regular) prior to going swimming. The chlorine and/or salt will make the hair dry and brittle, but soaking your hair in water and conditioner will minimize the amount of chlorine or sea salt that get absorbed in your hair. Lastly, you should always wash your hair after swimming.
What is the life expectancy of Lustful Hair?
With proper care, your hair can last for longer than a year and can be re-used multiple times. The life expectancy of your hair is entirely up to how well you take care of it. Excessive heat and/or coloring and bleaching will minimize the healthiness of the hair and reduce the life of the hair.